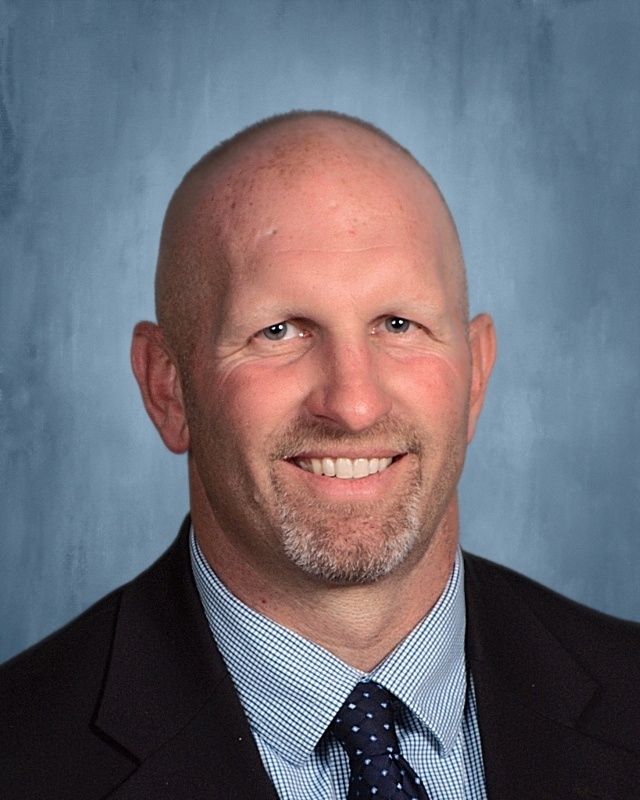 It is an honor and privilege to serve as the lead learner at Whiteford MS/HS, where our mission is to "engage in purposeful learning and empower all for a meaningful role in our dynamic world." We have a dedicated and caring staff that truly espouses the small-town values that are the fabric of our Whiteford community. We strive to develop value-driven leaders and critical thinkers who will positively impact their community. We celebrate the academic, athletic, and artistic accomplishments of our students as we challenge them to grow on a daily basis.
Personally, 2022-23 marks my second year as Principal at Whiteford, and fourth year as an administrator following 12 years as a secondary English teacher. Prior to being hired at Whiteford, I served as the Assistant Principal for grades K-8 at Clinton Community Schools. Before entering administration, I served as a secondary English teacher and as a football coach for Clinton High School.
I grew up in and graduated from league foe Deerfield (now Britton-Deerfield) in 2001 and have spent my life in and around small schools, especially those in the Tri-County Conference, which is steeped in rich academic and athletic traditions. Whiteford just feels like home, and creates a truly unique, community-driven education experience that simply cannot be replicated.
I look forward to leading our staff, students, and school community in the years to come.
Jeremy Fielder
Middle/High School Principal